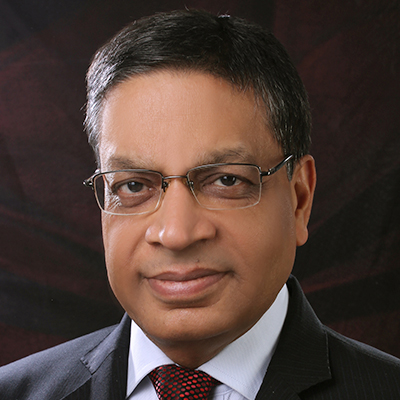 NAVEEN JAIN
As a Hospitality professional with over 35 years of experience, Naveen has held several leadership positions across various functions with leading hotel companies. Naveen is currently Managing Director of Nouvelle Knowledge Services and is member on the Board within Hospitality, Food & Beverage, Retail and Service Organizations. He is also Angel & Strategic advisor to new startups in the service industry.
Prior to this, Naveen headed Duet India Hotels, a private equity funded hotel group that invests in Indian Hospitality industry, as the President of the company. As one of the early joiners, Naveen has helped the company to become a market leader in the mid-scale segment and an established name in the Indian Hospitality space. During his tenure, Duet Hotels has won several awards for its hospitality development in India and international markets. It was the first company in India to form an equity Joint Venture partnership with InterContinental Hotels Group, one of the World's largest Hospitality Companies, to introduce the Holiday Inn Express brand in India.
Prior to joining Duet, Naveen worked with leading hotel companies namely The Oberois and The Leela Hotels leading several functions including hotel investments, treasury, corporate finance, operational finance, project execution & general management making significant contribution and adding value to the organizations.
Naveen has been invited as a speaker at various national and international hospitality forums, and is a part of several industry associations, initiatives and government forums on hospitality & tourism.
Naveen is a fellow member of Institute of Chartered Accountants of India.
Naveen is passionate about developing a world class hospitality industry in India and involved with various organizations/ groups to bring in quality, innovation and services aligned to the needs of the Indian consumer.